Have you ever had one of those days, weeks, months where EVERYTHING is happening? That's my life right now. I've been down to Seattle three times in three weeks. First it was going down for the PNW meet up (If you are looking for the Match Needle Book Pattern- you can download the PDF by clicking HERE. I have plans to tuck it neatly in a widget that will stay on my website permanently but… ya, life). Then we were down for PAX . The final visit was for hanging my Stash Drawing project at Drygoods Designs. It's up for the entire month of September. I'm dying to post about it but… ya, life. Birthdays, a new school year, visitors, meetings, yada, yada… without further ado, I'd like to introduce a very lovely lady who was gracious enough to jump on the stash drawing project train (and answered five questions about her stash). Another prairie girl like myself and author of the newly released You Inspire Me to Quilt, Cheryl Arkison.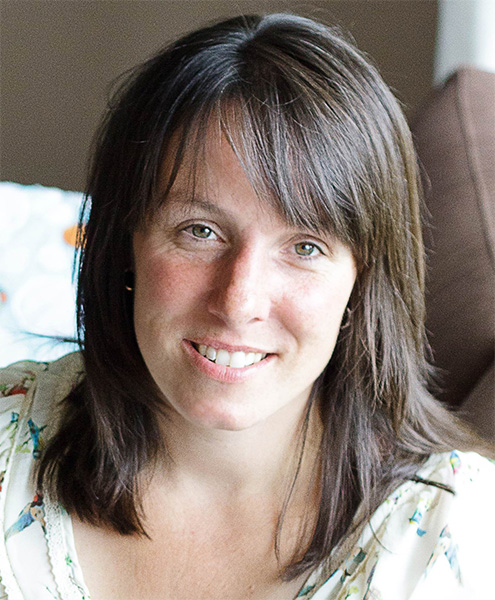 I met Cheryl in my first online bee. A little message was sent out shortly after it started, "Hey, guys, look at this! Cheryl has a book." That was Sunday Morning Quilts. "WOW!", was my reaction. A few months went by and the next message we received, Cheryl just had a baby! It was her third kidlet. <insert> "WOW!" again! Yup, pretty impressive on both counts!
Around the release of Cheryl's second book, A Month of Sundays, the FVMQG and the VMQG brought Cheryl out for a trunk show and two workshops. At the time I was the workshop/speaker coordinator. While emailing back and forth I took a chance, described my project and asked Cheryl if she'd like to join in. It wasn't until we were in the middle of the trunk show while Cheryl was showing off one of her fabric boxes (that happened to be filled with fabric) that she mentioned it was for me (to draw). Yesssss!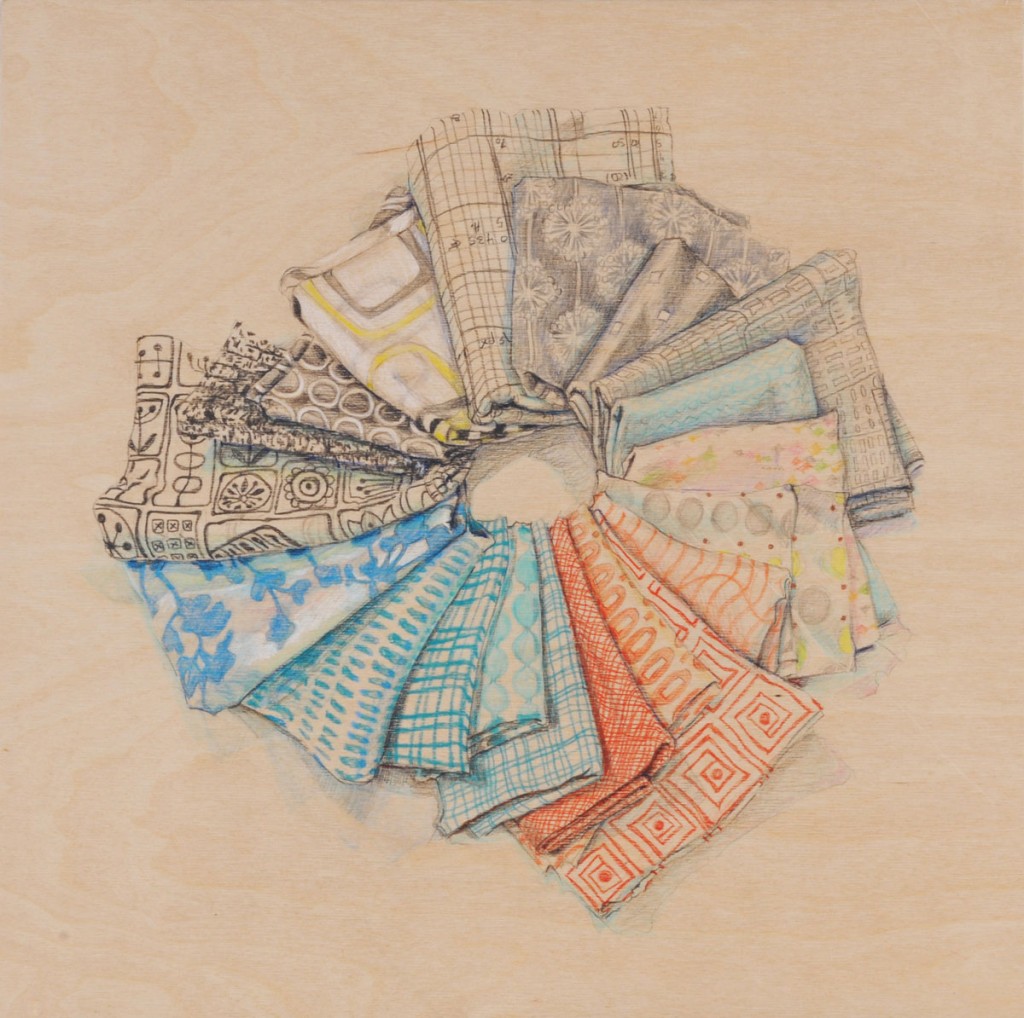 "Full Circle"
Drawn September 2013
16″ by "16 – 2″deep
1. Is there someone's stash that you've been gaga over, maybe a little envious of, and or inspired by? I'll admit that I get jealous of the stashes that look like fabric stores – everything on mini bolts and sorted so nicely. But only a little bit jealous. Fabric preferences are so subjective, as is the storage of it. I'm less likely to be jealous of the stash than I am of what they make from it.
2. You travel quite a bit to do trunk shows and workshops. Leaving from your front door, what is the farthest you have travelled to do a trunk show or workshop? In over a year I made it to all 3 Canadian coasts to teach – Vancouver, Pictou, and Inuvik. As I stood and drove on the Arctic Ocean that specific thought occurred to me and I was blown away by the opportunities that have come via teaching.
3. On your travels what is the largest fabric store you've come across? What about the smallest? You know what is funny? Most of my teaching is with guilds, not stores. So I often don't make it to stores while I'm on my trips! It's crazy, right? The smallest store would have been the mobile store Myra's Stitch N Post brought to the Mayflower Retreat in Pictou Country. But she had some gems in the small stash! I'm spoiled with so many good stores in Calgary that I don't shop too much outside of town.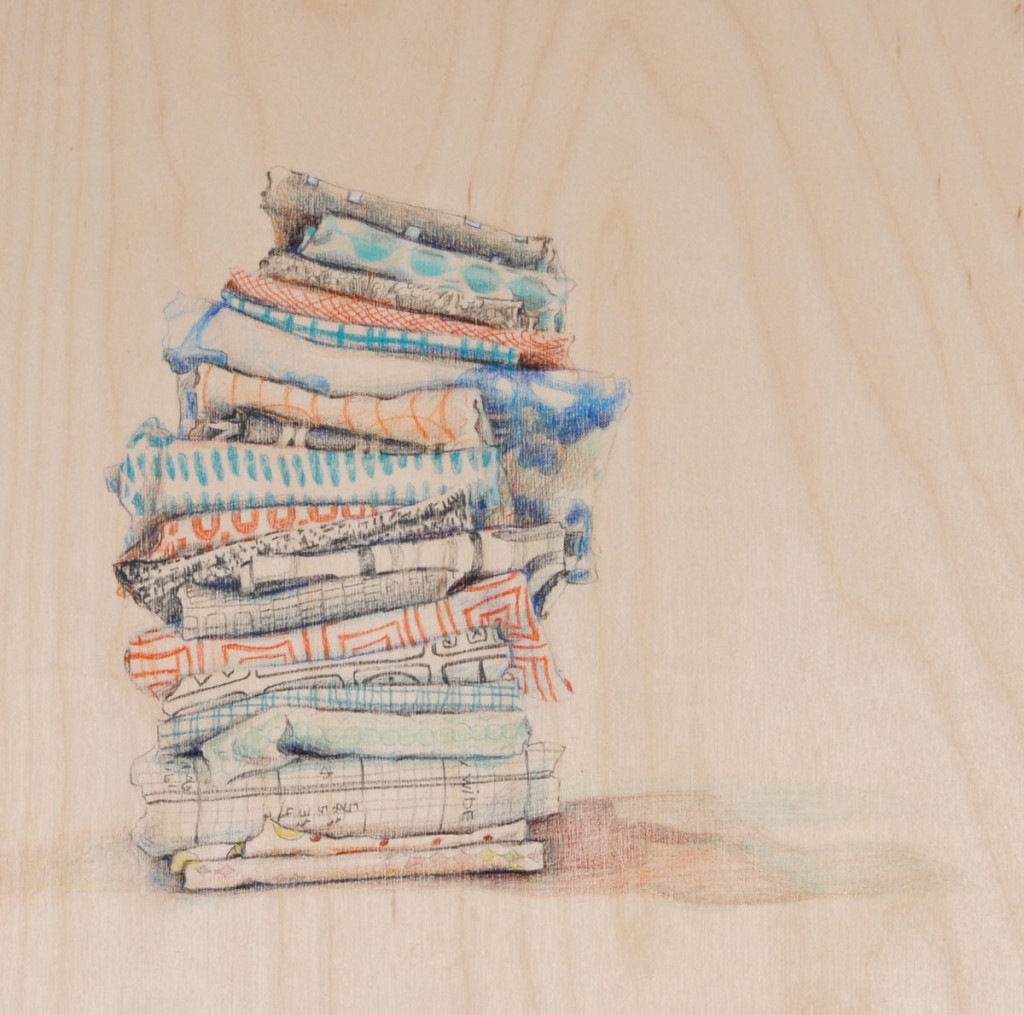 "A Stack of a Stash"
Drawn September 2013
12″ by "12 – 2″deep
 4. In 2013 you organized "just one slab," for the victims of the Alberta Floods, which was an amazing project. Was there ever a final count as to how many slabs were donated? What was the final count on the number of quilts? I'm curious as to how many hours went into quilting and binding those quilts? Well, I didn't track the hours of work, but let me tell you that if it wasn't for volunteers and friends helping me the slabs would still be sitting in my basement!
The final count for slabs donated was over 2250. That makes for 112 quilts, at least. And that doesn't count the quilts, quilt tops, batting, backing fabric, and cash donated. Most of the quilts have made their way into homes throughout the city and surrounding, affected communities. The last stash of 30-40 quilts is set to be donated to a seniors home in High River, just as soon as they are allowed back into the building. That's right, they are still living out of hotels.
Slabs arrived from all over the world, the response was incredible. So proud of quilters and their generous hearts. And I must give thanks to local volunteers for stepping up to get them all done and ready for donation.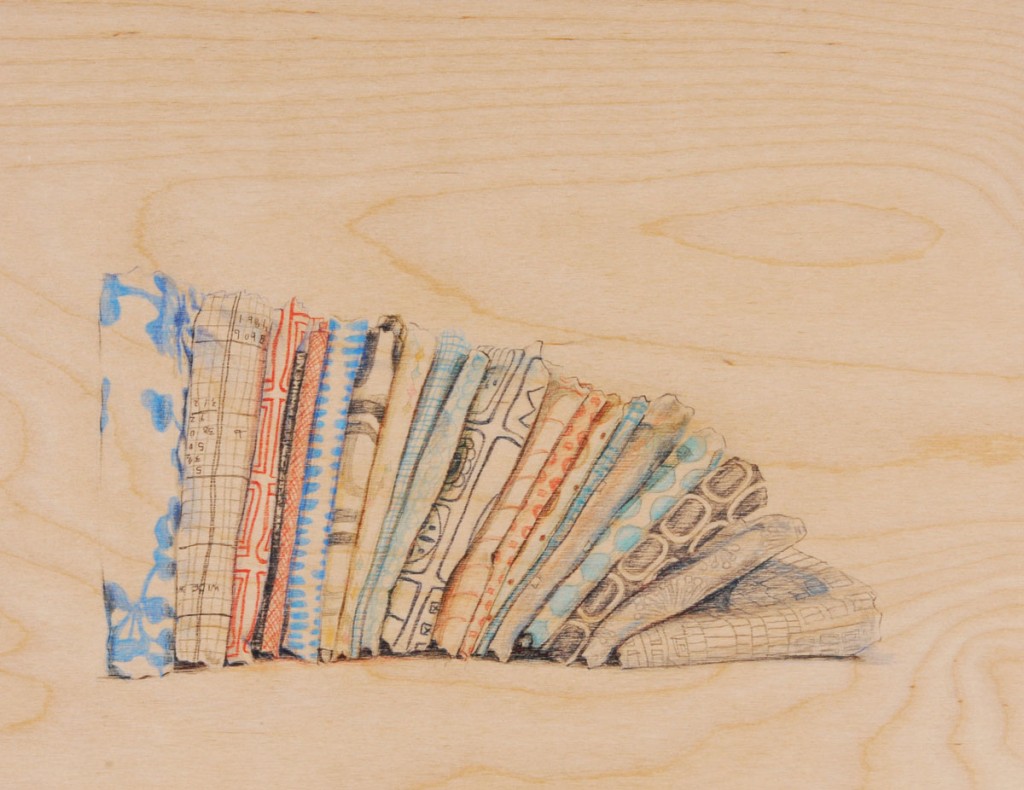 "Just One"
Drawn September 2013
14″ high by "18 wide – 1″deep
5. You've been discovering UFO's (Un-Finished Objects) this past summer (2014) in your garage lately, which has been pretty entertaining to watch on Instagram. Let's pretend a real UFO (Unidentified Flying Object) swooped in over your house and started to beam up your entire fabric stash. Of course you don't want to risk getting beamed up yourself, however you have just enough time to leap into the air and grab three pieces of fabric. Which ones would you grab for? Any reason you'd grab for those particular three pieces? Ooh, fun question. I tend to get bored of a fabric if I use it a few times. There are a few, however, that still get me excited. And that I will happily use again and again until I can't get it anymore.
Ledger from Carolyn Friedlander's first line, Architextures. Preferably in the black and white.
Daisy Chain from Amy Butler. It's an older one but I can't get enough of the turquoise/navy combo.
The square dots in grey from Sherbet Pips from Aneela Hoey. It is the perfect grey to me.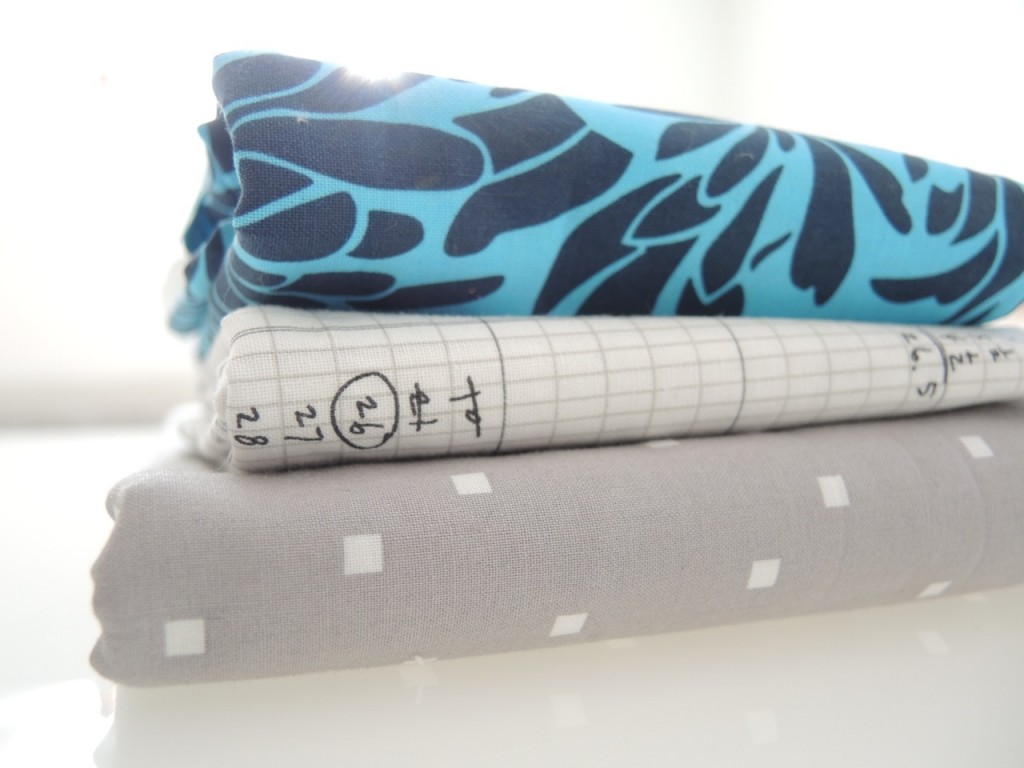 For more fabric stash drawings and stash interviews, click HERE.