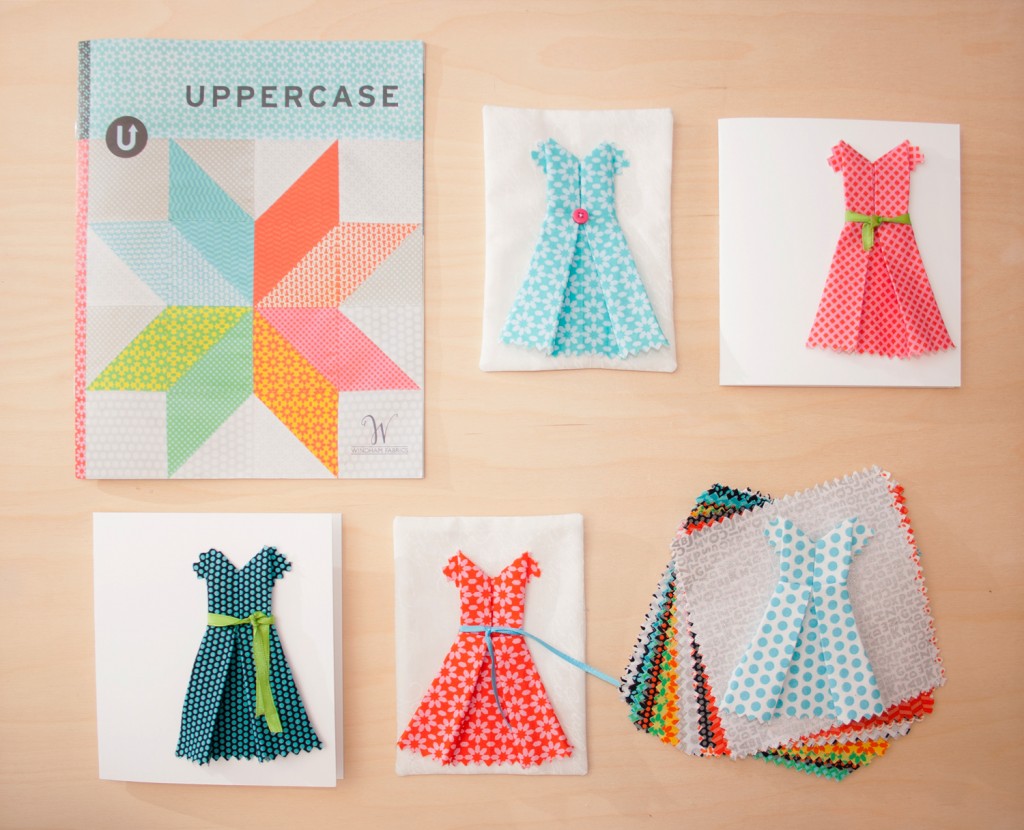 Okay, you know I'm a super duper Uppercase Magazine fangirl, right?! It's my go-to magazine for inspiration and research. I keep each and everyone… and well, being gorgeous inside and out doesn't hurt either! I'm super excited that they're ALSO coming out with FABRIC! Fabric inspired from the magazines spines! SO SO pretty! I can't wait to see in on the shelves!
Side note: Uppercase is coming out with an Encyclopedia set too! It's going to be amazing!
At Quiltcon 2016 I was lucky enough to see Janine's Vangool's talk about how the whole Uppercase and Windham Fabrics team-up came to be. Mickey Kueger of Windham fabrics happens to be an Uppercase subscriber. That's him on the right, in front of all the paper dresses that decorated their booth.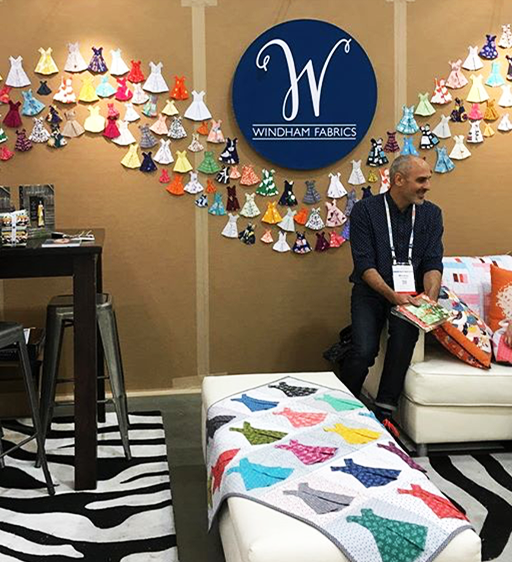 AND did you see the dress quilt?  It was A M A Z I N G. We were all smitten.
Okay back to the Uppercase, Windham fabric collection – keep in mind this is extremely condensed but basically, Janine sent Mickey an email about his subscription renewal. Which led to a whole Uppercase collection! What a great story hey! A short but a great one!
Fast forward a month or so later… so there I was. I had to make two flags for a swap.  On my studio table sat an Uppercase charm, a paper dress from the Windham booth and other un-put away Quiltcon bits. I knew I wanted to do something really special with my Uppercase charm pack and I wanted to make something really special for the flags.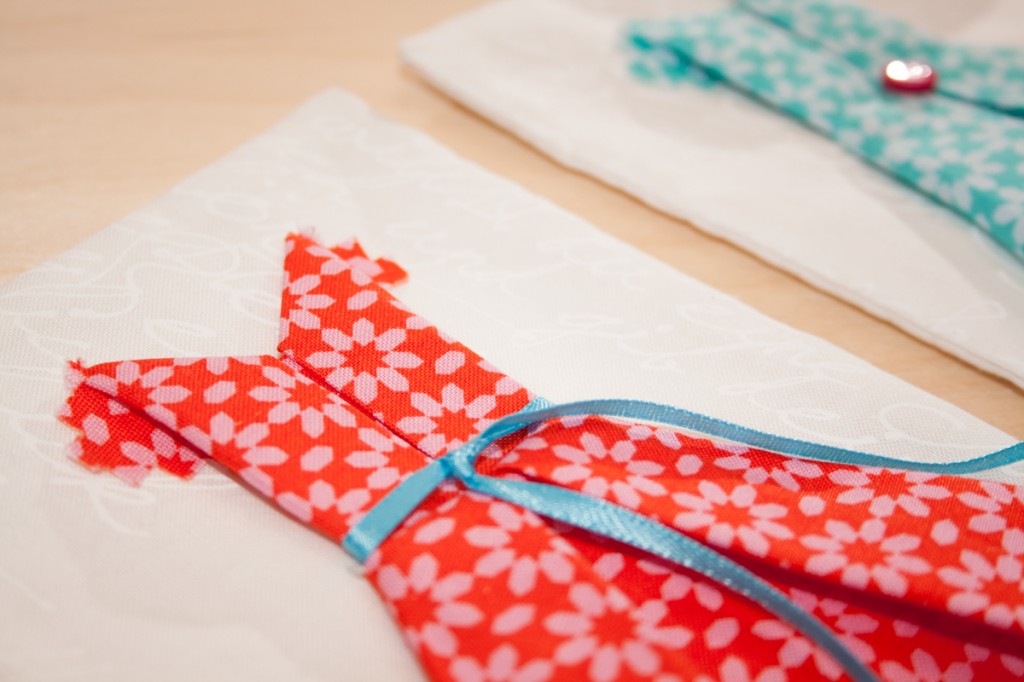 Then BINK! A light bulb moment. Charm pack. Paper dress. Fabric dress. Flags… Ooo I could make fabric dresses for the flags AND for cards to send! Eeek!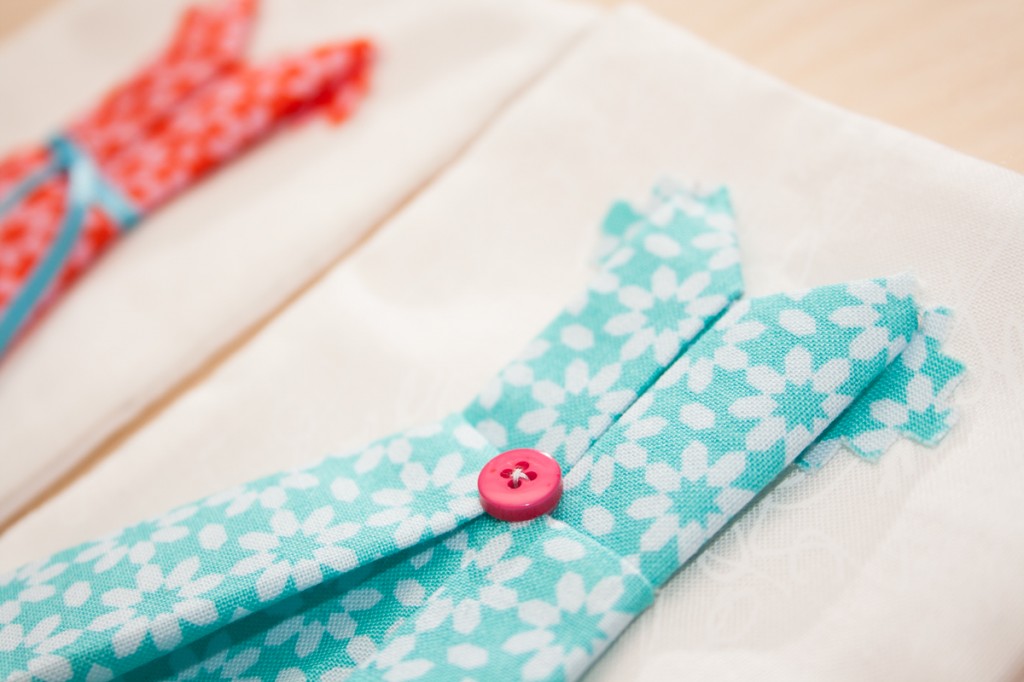 I remember being told at the Windham booth they'd be putting up a pattern for the quilt on their site. I haven't found it but maybe I heard wrong? Maybe it was just wishful thinking or maybe I completely missed it. They only have one MEE-llion patterns on their site! And that's just the free ones. For real!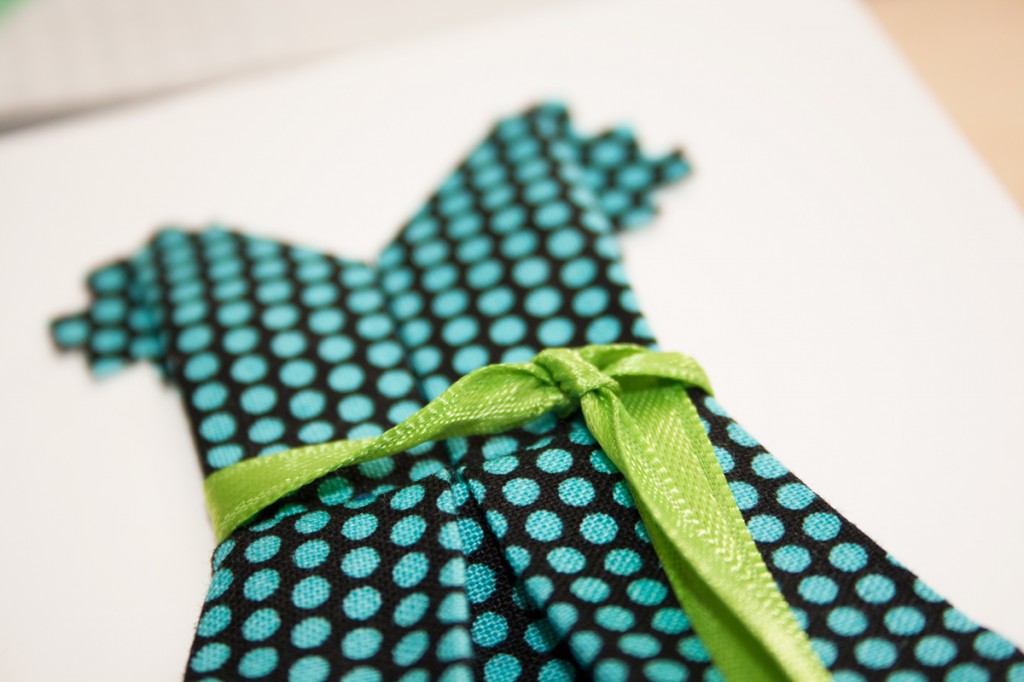 However, I did find their YouTube link for making the paper dresses. A little starch, a hot iron and some near misses with my fingers, a few buttons and bows later, I had all these pretty little dresses!
When my swap partner posted on Instagram the flags and card people were asking about them. And well, sharing is caring right. Have fun but we warned they're a teeeeeeeeeeeeeeny bit addictive.